Renewal Experience
UX, UI, visual design
Recommendation Conciérge
Starwood, the owners of Westin Hotels & Resorts, dubbed this experiment as "Project: Jetson". The luxery hotelier wanted to explore the idea of giving guests an entirely new ways to interact with their hotel experience.
Each room would be equipped with an iPad running a custom apps
used for controlling the in-room guest experience, as well as room temperature, lighting options and more.
Of the suite of apps, this particular app was called
Renewal Experience
with the idea that the guest could
start by choosing their interests and a period of time
they have free. The app then would recommend nearby activities that fit within that timeframe.
These screens represent the interface exploration for the app. Because Westin Hotels sees itself as a highend destination, not only was early exploration of the usability important to them but the aesthetics were of high important too. Thus, we almost
started immediately with high fidelity comps
as shown below.
Project
In-room App UI Exploration


Role
UX/UI Designer


For
Starwood Hotels


—
Process
—
UI Comps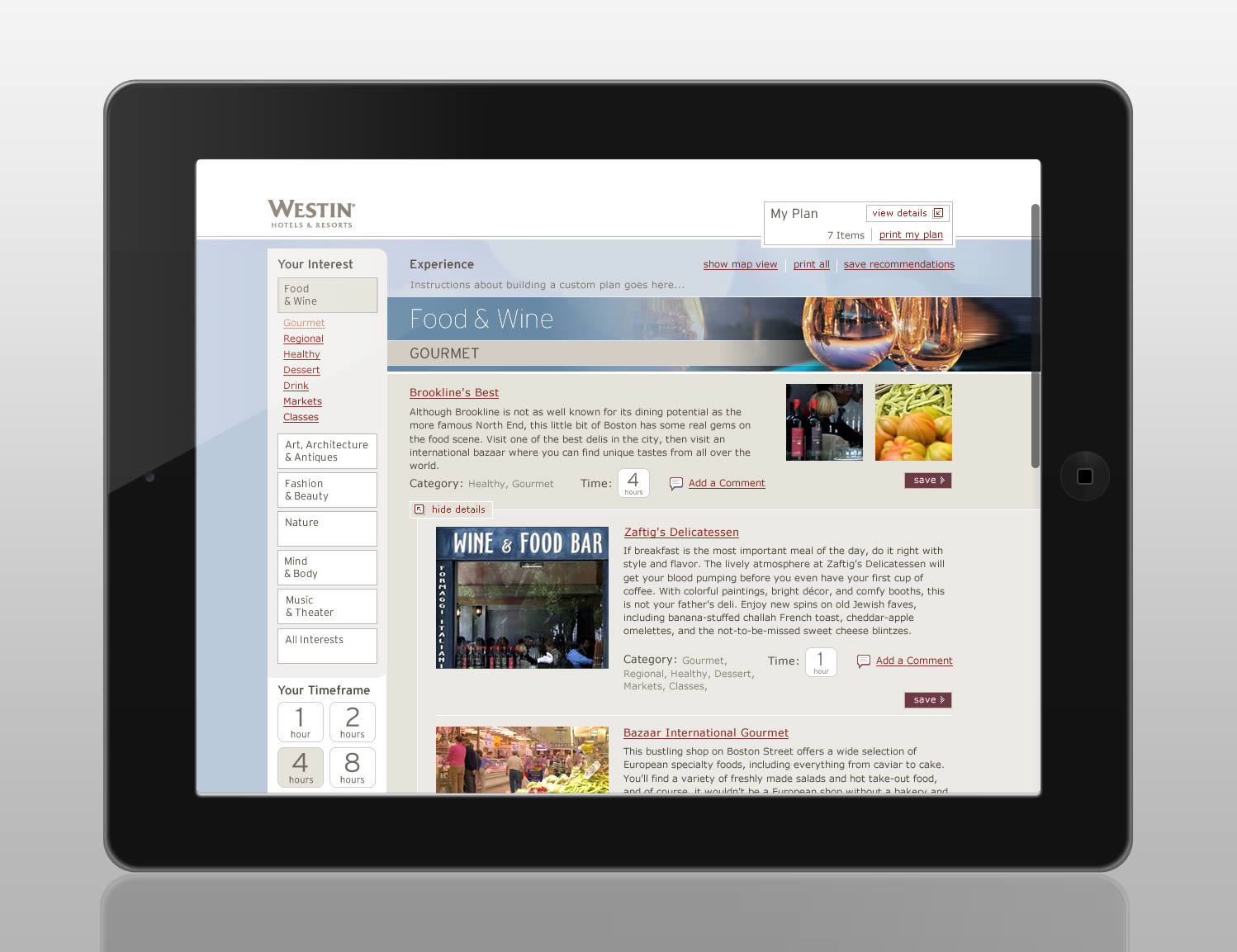 ︎